Sparrows trying to stay perfect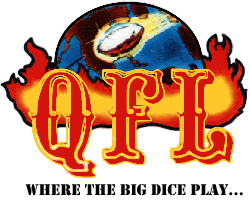 Niners Sparrows
(2-0) are trying to keep their unbeaten streak alive but they are facing stiff competition from
frontmodes Kobras
(0-1) who seek to open their winning account.
Previously, the
Flash 80s
and the
Jetto Basterds
both improved to 3-0. While the 80s saw off the
Dicey Beasts
(0-2) 33-3, the Basterds edged out the
Eagle Eyes
(0-2) 34-29.
Meanwhile, the
Prussian Warriors
(1-2) registered their first W of the season beating
silentsound's Silentknights
(1-2) 27-13. With this result, both clubs remain in what promises to be a close hunt for the sole wild card.
Week 3:Niners Sparrows 7, frontmodes Kobras 13 (QTR4, 10:48)silentsound's Silentknights 13, Prussian Warriors 27 (Final)Eagle Eyes 29, Jetto Basterds 34 (Final)Flash 80s 33, Dicey Beasts 3 (Final)Bye: owl49er's billygoats